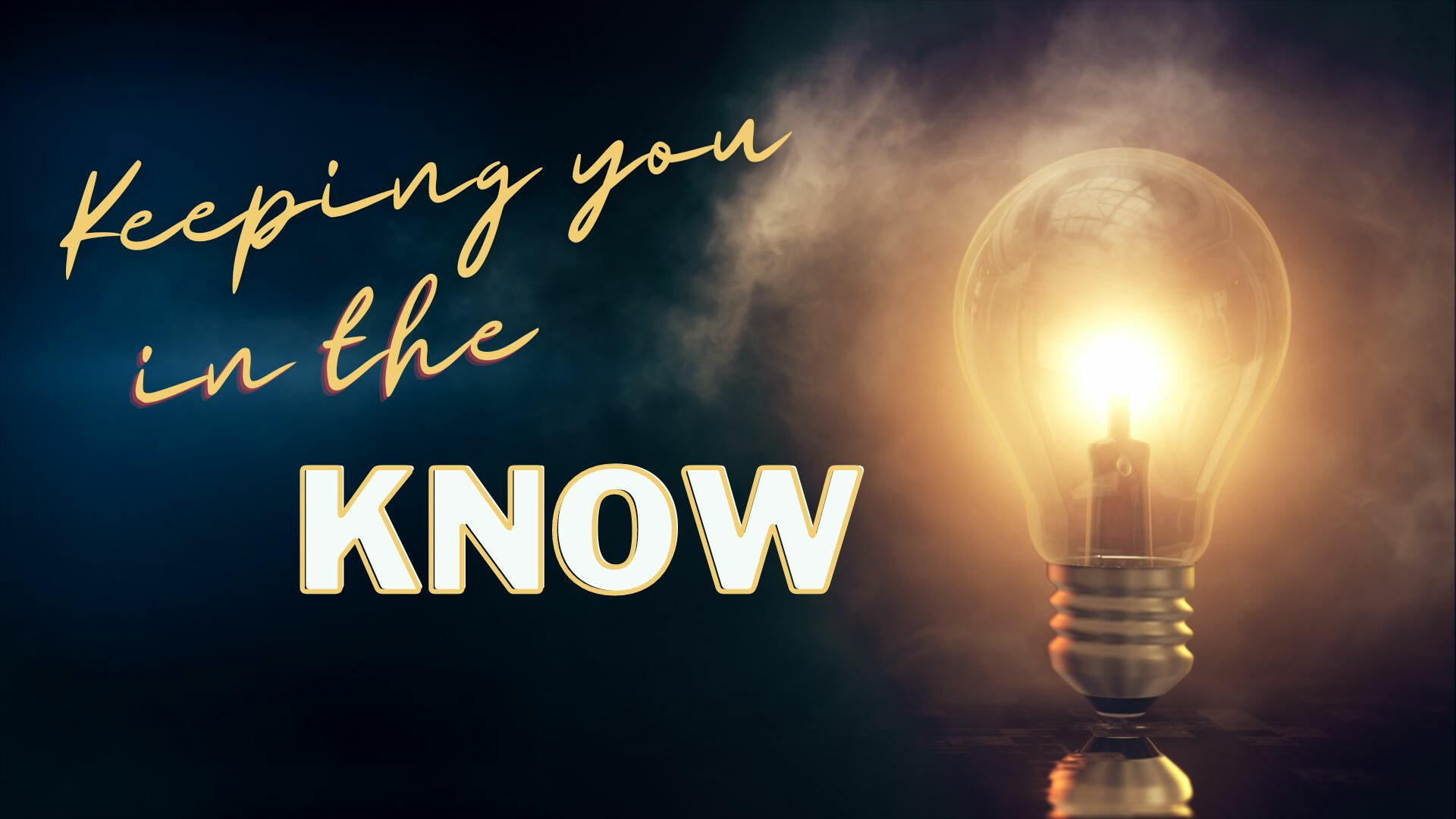 January 15, 2023
01.14.23

|

Weekly Announcements

| by

Pilar Graden

Today is Human Relations Day We are called to make an impact in communities where our brothers and sisters in Christ lack the resources or tools to reach their God-given potentials. Human Relations Day is a UMC-wide giving day, in which gifts are part of building a beloved community through faith-based volunteer programs, community developers and programs that work with at-risk teens. Envelopes and pew cards are in the pew racks.

Confirmation Students Confirmation students class of 2023 will meet Sunday, January 22 at 10:15 am for a follow up class. Room A. Bring Bibles, worship and service notes.

Care Ministries Part Time Position Available Contact Pastor Amy Triebwasser, , if you are interested in visitation and care for our congregation.

Worship Tech Ministries Teens or adults are needed to help with sound, lights, and live stream cameras on Sunday mornings, contact Sarah Hafer,

Important Contribution Information To ensure the deductibility of your church contributions, do not file your 2022 income tax return until you have received written acknowledgement of your contributions from the church. Statements will be mailed on or before January 31, 2023. All 2022 contributions must be received by First UMC Saline or postmarked no later than December 31.

After School Adventures! After School Adventures for grades 1-5 has begun but it is not too late to join this session! We meet on Wednesdays 4:00-5:30 pm, through February 15 and will be working on a special project. Transportation will be provided from Woodland Meadows and Heritage Elementary. Registration & more info on our website.

Parent/Child Playgroup Exciting news! A new play group for ages 0-3 years will begin on Tuesday, January 17 in Room J (nursery), at 10:00 am and meet every Tuesday, 10:00 -11:00 am. Play, connect, and stay active this winter!

United Women In Faith Gathering: Please join us on January 24 at 6:30 pm for fellowship, worship, and dinner at Carolyn Comfort's house @ 9399 Sunset Lake Dr., Saline. Sign up at the Opportunity Wall if planning on attending. We are suggesting a donation of $10 at the door to cover the cost of food. See you there!

Men's Bible Study All men of the church are invited to attend the men's bible study, held the last Thursday each month in Room C, 7:00 - 8:00 pm. This month we meet on Thursday, January 26. Bring your bible!

Holy Land Classic Tour Join Bishop Bard & Pastor Amy for a tour of the Holy Land November 13-22, 2023. Informational Meetings will be Sunday, January 15, 10:30 am, Room A and Thursday, January 26, 7:00 pm, Room A.
Prayer List
Prayer Concerns - Wilma Heggaton, Bill Nash, Angie, Dave VerWoert, Linda Addy, Angela M., Matt Folta, Greg Folta's father, Selena & Greg Beers.
Sympathies - Jim Aurand and family on Annella's passing.
Praises - All of those from FUMC Saline who served at Cass Christmas and the NOAH Project during the holidays. For no serious injuries following a car accident involving a deer. Our church Christmas Un-decorating team.
Continue to pray for - Rachel Woods, Emery Harmer, Muffy Largin, Robert Barnes. Military: Erik Maddock, Ben Herrick, Daniel Riley.
Homebound/Special Living - Naomi Woods, Betty Sellers, Nancy Jedele, Vera Bennett, Virginia Sherman, Pat Peterson, Doug Beard, Wilma Heggaton, Elizabeth Katz, Zella Polliey.