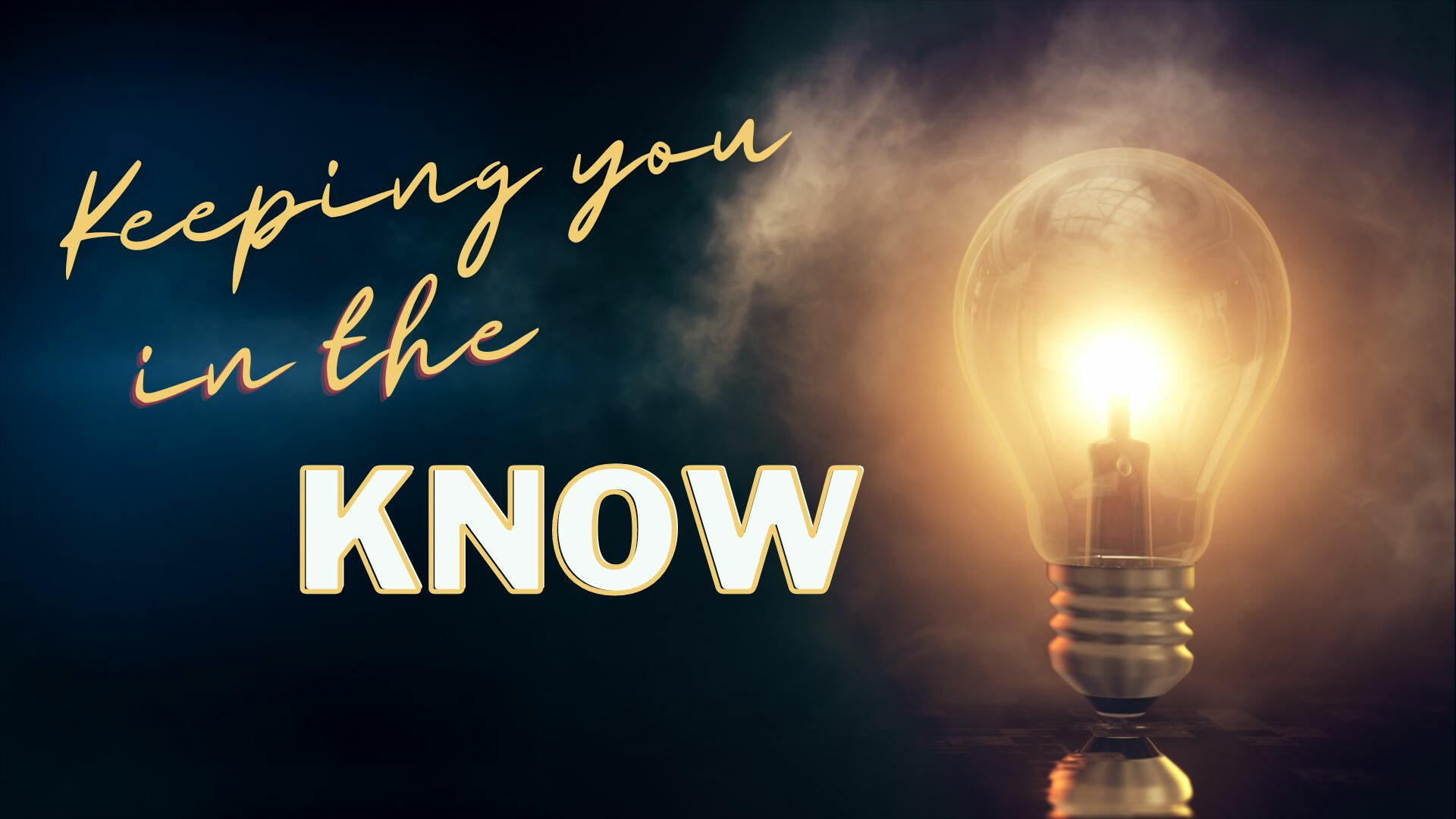 November 13, 2022
11.10.22

|

Weekly Announcements

| by

Pilar Graden

Kids Coalition Food Packing Event is Sunday, November 13 at 1:00 pm in the CLC (gym). Bring a friend! There are jobs for all ages and abilities.

Celebrating Generosity Potluck is Saturday, November 19, 6:00 pm. The main dish, pulled pork, will be provided. We will have entertainment by Ring of Steel aerialists and more. Sign up at the Opportunity Wall indicating your dish to pass. Bring a friend to join in this fun evening. See YOU there!

Operation Christmas Child The due date for packed boxes has been extended to November 20. Please place boxes in the narthex closet nearest to the church office. Please include $10 shipping per box.

Join our Worship Tech Team! We run the LiveStream cameras, the slides and videos, the sound system, and the lighting in the sanctuary at worship services and other church events. We're looking to expand our team with a few more students (high school to college age) or adults. This is a paid position after you are fully trained to work independently on our worship tech systems! Please contact Sarah Hafer, Director of Worship Technology, at or 734-276-3231 for more info.

Christmas Decorating It's almost time to decorate the church for Christmas. Please check out the ways you can help and sign up at the Opportunity Wall. We are are excited to have our large angel tree in the narthex again this year, and one of the options to help will be next Sunday after church unpacking and fluffing the branches and angels. There are also many other ways to help. Please sign up!

SASS Thanksgiving Food Baskets Pick up a flyer listing items for Thanksgiving food baskets requested by Saline Area Social Services at the Opportunity Wall. Baskets and gift cards are due Sunday, November 20 by noon. Thank you!

Advent Book Study Hard as it is to believe, Advent begins in two weeks! On Sunday, November 27, we begin our 4-week Advent book study, "The Redemption of Scrooge" by Matt Rawle. In this study we learn about living with and for others in a world blessed by Jesus, by looking at Charles Dickens's classic story through the lens of faith. Classes will be Sundays at 10:15 in person, Tuesdays starting November 29 at 10:00 am and 6:00 pm via Zoom and in person. Books are $10 at the Opportunity Wall.

Cinnamon Rolls Orders are due by noon on Tuesday, November 15. Proceeds will go toward Lake Louise & U.P. mission trips. Order online or in person. Pick up your rolls Sunday, November 20, 10:00 am - noon.

Stephen Ministry A new class is forming for people who would like to become volunteers in our Stephen Ministry program. Classes will begin after the first of the year. If you're interested in this opportunity to serve, please contact: Bobbe Hinsman, or call (734) 429-0716. I will be glad to answer questions you may have.