Adjustments have been made for Fall 2020. See updated Note for info.
The Confirmation Program at FUMC Saline is something we are really proud of! We see our students grow by leaps and bounds in their personal faith-journey over this two year course. Confirmation is meant to both teach the basics of the Christian faith, and provide many opportunities for students to explore and grow in their own faith. It is a commitment... but one that can change your life forever!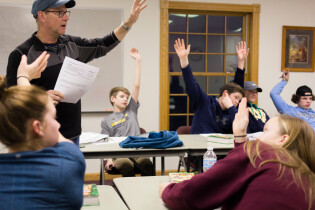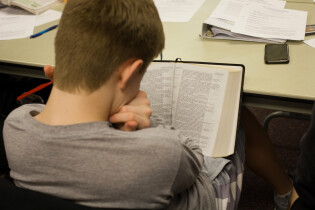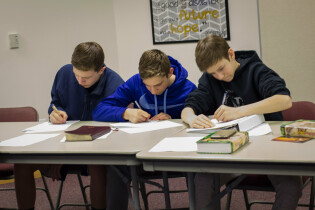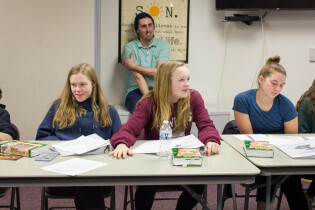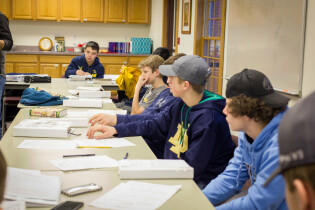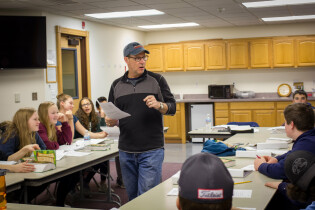 What is Confirmation?
When you are baptized, it is a symbol of what God has already done for you in making you a part of the Church family. But even though you are a part of the family, you are not yet expected to be a fully engaged member of the church. For example, when a child is born, they are not immediately given a list of chores that they need to do. But later, when they get to an appropriate age, they are expected to contribute their part. The same is true in confirmation. By being baptized, you are already a part of the church family. But many times people are baptized without the ability to make their baptismal vows for themselves. That is where confirmation comes in. Confirmation provides you with the opportunity to renew your baptismal vows, and thus become a member of the church.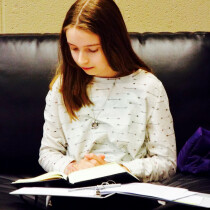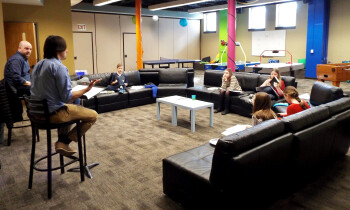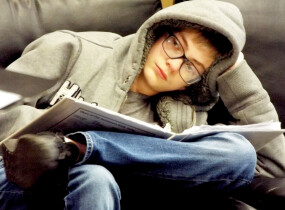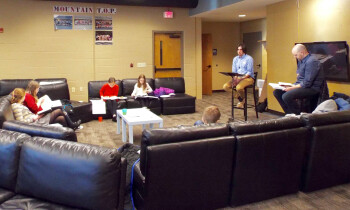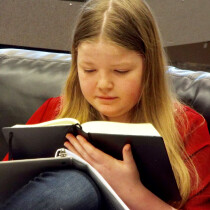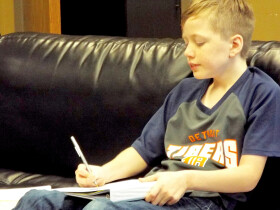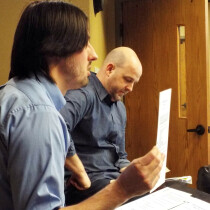 ---
Confirmation at FUMC Saline


We offer many unique experiences for our confirmation students. That includes everything from retreats, to field trips to other churches. These bullet points should give you a basic idea of what you can expect throughout the course of your two-year confirmation experience.
-Confirmation is a two year course that meets weekly during the first year and has a focus on service and application during the second year.
-CIY MIX is our summer trip for all our middle school students and is a requirement for confirmation students. It is guaranteed to be the best week of your summer! (Sun-Thur, near the end of July)
-There is also a Spring Retreat for second year students (Sat only-day trip)
-We also take two field trips to congregations that worship in different ways than we are accustomed to at FUMC Saline. This gives our students the opportunity to see that there are many different ways to worship the same God.
-Students will also connect with a small group that meets during our church's weekly youth gatherings. This provides students with a safe place to develop their personal faith and gives them a small group leader to help guide them on their journey.
-Finally, on the first Sunday of May, our second year students are confirmed as they participate in the confirmation service and are welcomed as new members of the church!
---
how do i sign up?
You can sign up online by using the link below. You can also sign up at the Opportunity Wall in the Narthex (lobby of the church) during the summer months, or you can contact the front office and they will get you signed up. Please talk to the Director of Family and Youth Ministries if you have any questions about confirmation in general or confirmation here at FUMC Saline.