Every week at The Underground we set aside a time for us to worship through song. Our worship team comes together each week to lead us in a worship experience that allows our students to connect with God through music and signing. We hope that you can come and experience the presence of God as we sing praises to Him every Sunday night.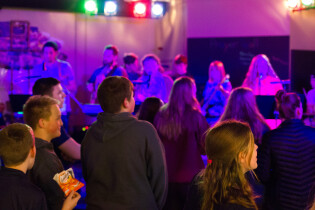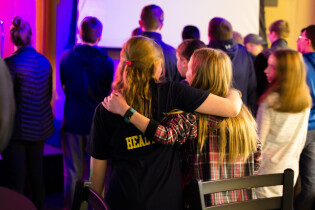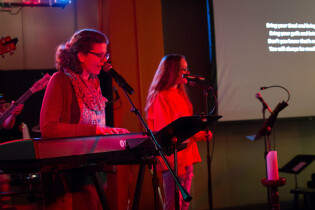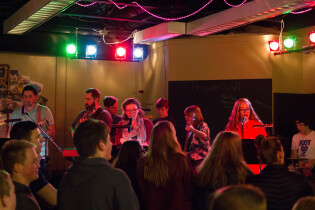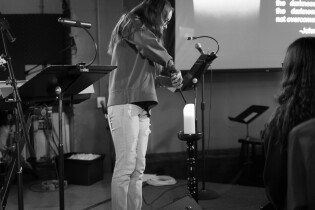 Our worship team is constantly challenging themselves and striving to improve. The team started humbly with just a few acoustic guitars and has now grown into a full contemporary worship band. We've even written a couple of our own songs! We play guitars, basses, drums, keys, synthesizers, ukuleles of various shapes and sizes, and even cellos, and we're continuously looking for that new sound. Whatever instrument you play, we'd love for you to be a part of the band! Even if you don't know how to play an instrument, we'd be happy to teach you! If you just want to belt it out into a mic, the more the merrier! Maybe sound and/or lighting is your thing, come help us out! The worship team here at The Underground is very inclusive and welcoming to anyone who would like to be a part of it, regardless of skill level. And most importantly, we are all about using our gifts and talents to worship God. He is our main focus, and all of our efforts as a band are centered around praising and worshiping Him! So come check it out! You might get hooked!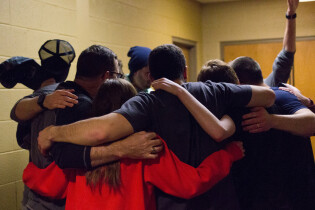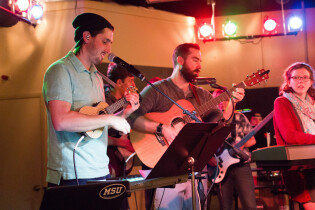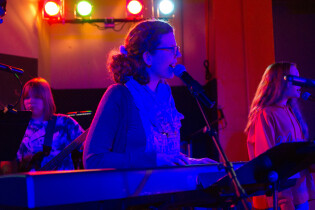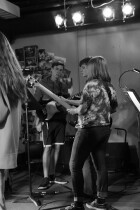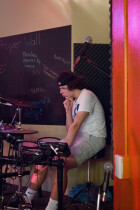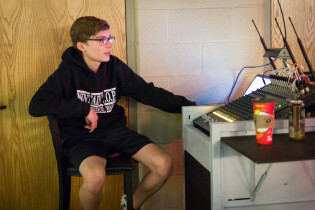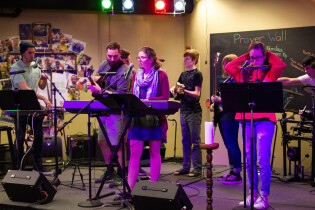 Our worship team is youth led with some adults sprinkled in. The team leads worship every week at The Underground and occasionally for Sunday morning youth led church services. We meet on Monday nights from 7:30-9pm to practice/write/create/jam, and again at 4:30pm on Sunday nights right before The Underground. If you'd like to learn more about the worship team and how to get involved, contact the Director of Youth & Family Ministries.