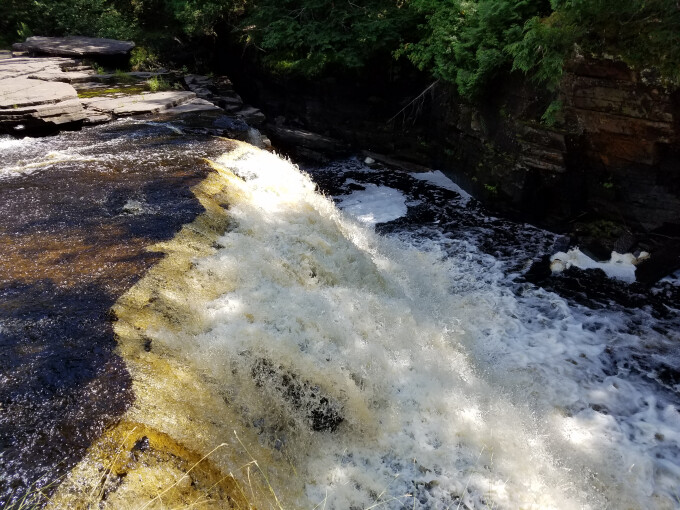 For those wondering about how B and Carlos' night went, here's an update. At 4 am Carlos woke up and asked B if she was still comfortable. "How could I be? My hip is on the floor and my head and legs are straight up," B responded. Sufficed to say, the bed went flat. After a short investigation, Ed picked up on the small air leak with his keen sense of hearing in his right ear. Carlos fixed the situation with a patch and a roll of duct tape.
Carl is still trying to figure out what shirt he should be wearing. So far, he's worn the same one everyday. He's going to be right one of these days. Steve finally got his camper leveled out so he should be enjoying a good nights sleep.
Onto today's adventure. We started the morning with hearty breakfast and church at Grace United Methodist followed by a short fellowship time after the service. We ate a quick sandwich and headed to Canyon Falls in L'anse, MI. We hiked for about two hours pausing every so often to admire the beauty of the swift moving water. Afterwards we had a two hour break to relax before meeting for dinner at the Ambassador in downtown Houghton. We shared several different pizzas. We ended the day by playing several rounds of Catchphrase back at the church.