Day Three at the Worksite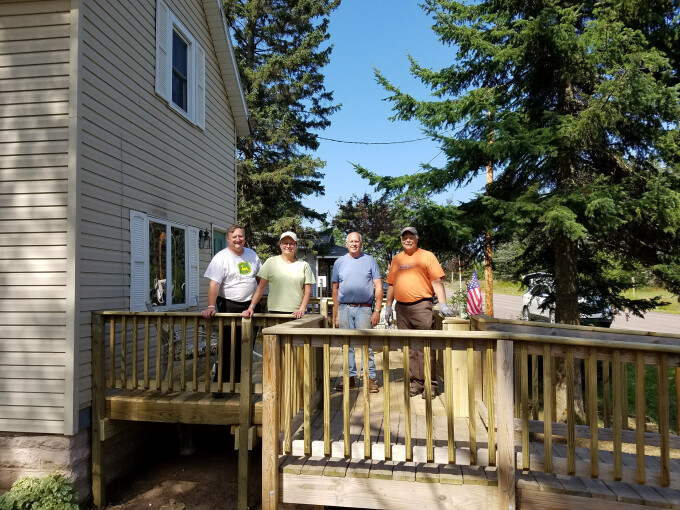 Another beautiful day in the U.P. Thank you God. Much was accomplished. And yes! the deck is finished! All the spindles were screwed in and a railing placed across the entire top. A trail has been made through the woods to the street by whacking through weeds, trees, and lots of dead brush. More precariously hanging tree branches were removed and burnt. More weeds removed. We have probably doubled the yard's size just by clearing the overgrowth.
After showering, we enjoyed another amazing meal by Joe. It was roast beef with au jus, and scalloped potatoes. Yum! I feel like we're much quieter tonight. Could it be the level of tiredness is starting to ramp up? Hmmm...
Tomorrow we will move on to another house to work on dry wall and closets. Some of us might go back to today's house to clean up the burn pile and create a fire pit area for the family.
Take a look at this week's trip pictures here.