WELCOME TO THE UNDERGROUND!
THE UNDERGROUND IS THE YOUTH MINISTRY FOR 7TH THROUGH 12TH GRADE STUDENTS AT FUMC SALINE. OUR GOAL IS TO PROVIDE STUDENTS WITH THE OPPORTUNITY TO LEARN ABOUT THE CHRISTIAN FAITH, GROW IN THEIR RELATIONSHIP WITH CHRIST, AND SERVE GOD IN AN ATMOSPHERE WHERE STUDENTS KNOW THAT THEY MATTER. OH...AND WE HAVE A LOT OF FUN DOING IT TOO!
---
2020-21has been adjusted for health & safety. This includes a modified schedule and activities on Sunday evening as well as cancellation of Sunday morning classes. See the February 2021 Newsletter for the latest!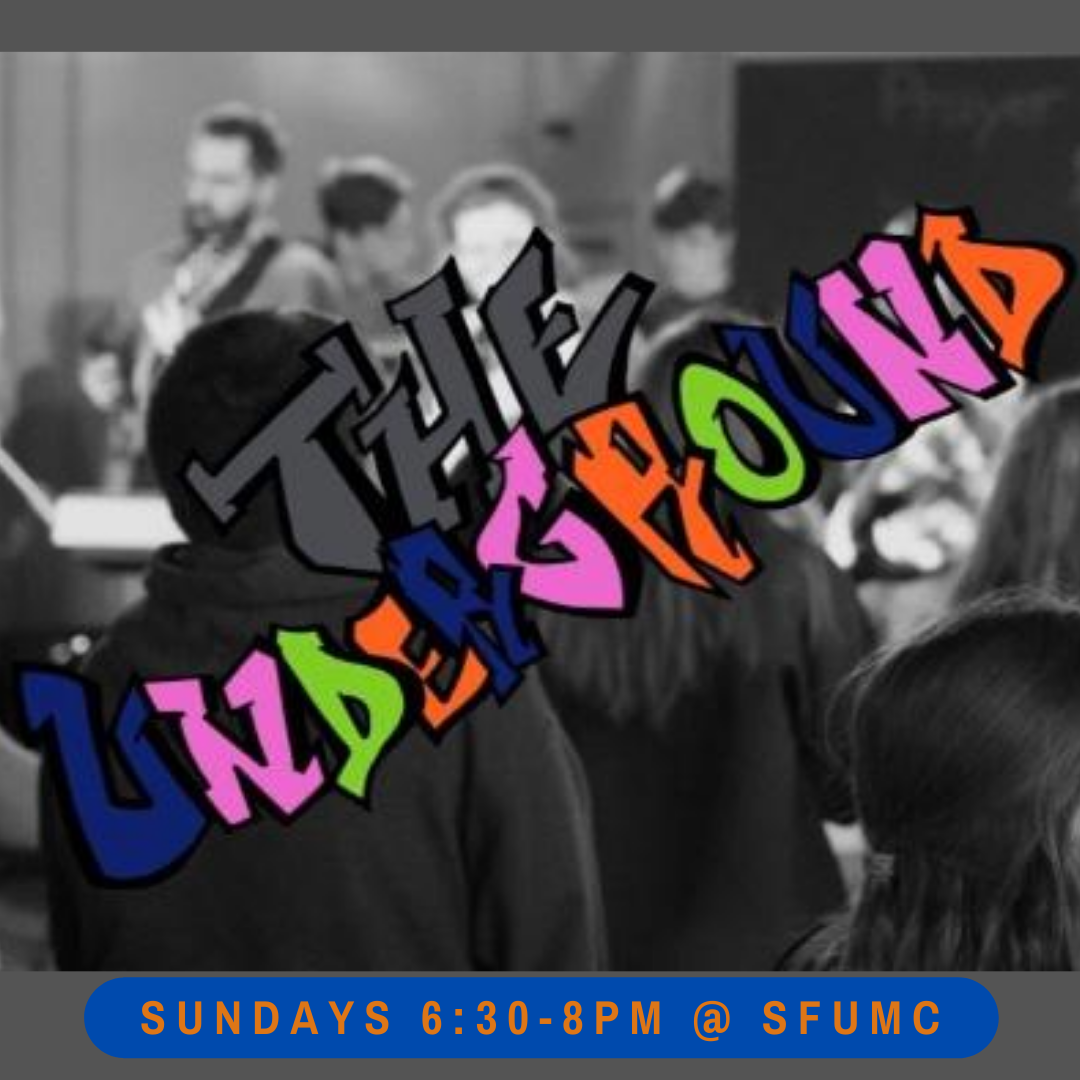 Where Do I Start?
Come check out The Underground, which meets on Sunday nights during the school year from 6:30-8pm. We have games, dinner, worship, teaching and small groups every week. It's easy to plug in if you've never been. Just come check it out! Typically, we meet in The Underground, which is the youth room in the church located right underneath the gym. We look forward to meeting you!
Other Resources...
For more information contact the Director of Youth & Family Ministries.