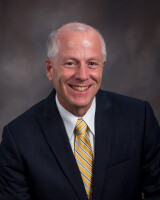 Tom Zimmerman
Senior Pastor
E-Mail:

Pastor Tom is both humbled and honored to be called as pastor of Saline First United Methodist and to share in the joy of following Jesus Christ together with the church. He is excited to be a part of leadership team and to serve the community of Saline.
Prior to coming to Saline, Tom served at Lambertville UMC for 19 years. Tom is a native of Monroe and is married to his wife Julie for 32 years. Julie is a Young 5 school teacher with Bedford schools. Tom and Julie are blessed with three adult children: Alec (Lauren), Rachel (Justin) Distelrath, and Aaron and one granddaughter—Wesley. Tom's other active pursuits include: following the University of Michigan (as a proud graduate), fitness activities, and family time up north. His favorite scripture is: "I can do all things in Him who strengthens us." Philippians 4:13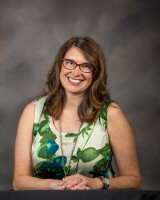 Jeanette Brenner
Director of Congregational Care
E-Mail:

Jeanette joined the Saline team in March of 2015. Jeanette brings caring support for people of all ages and uses her creativity, energy and joy to serve the congregation and community through events, support groups, and caring ministries. She loves to bike, read, and cook. She has an incredible husband Jonathon and four boys, Max, Aaron, Luke and Joel. Her son Luke resides in Heaven a victim of a car accident in 2008.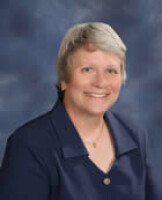 Tammy Schoenfeldt
Director of Worship Celebrations
E-Mail:

Tammy has been on staff since November 1, 1996. She has an undergrad degree from Butler University and grad work at Wayne State University. She has several years experience as a band director and elementary music teacher. She has been involved with music in the church since she was a child. She's married and has two grown children.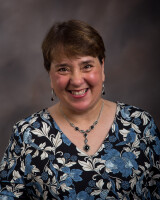 Linda Klepaczyk
Director of Children's Ministries
E-Mail:

Linda is a long-time member of SFUMC and a lifetime resident of Saline and the surrounding area. She has spent her career investing in the lives of children. She received her degree in Music Education from Eastern Michigan University and has taught music in Manchester Schools followed by thirty years of teaching music and directing theatrical productions in the Saline Community. She served on the music staff for over ten years at Ypsilanti Free Methodist Church, as well as twelve years at SFUMC, co-directing the chancel choir, worship planning, and coordinating children's worship arts. She is excited to be back on staff.
Linda has a passion for coordinating and facilitating large groups, large trips, large projects and large productions. Her love for music, theater, and kids is only surpassed by her love for Christ. Her ministry philosophy is founded on helping young people grow in their love and knowledge of God, as well as helping families make Christ the cornerstone of their lives and homes.
Linda resides in Milan with her husband, Dean. They have two grown daughters, Saralyn and Kaylee. Among other things, one of Linda's great passions is travelling, which includes taking frequent adventures to Walt Disney World.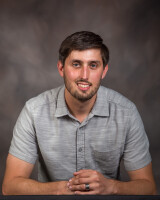 Jay Leadley
Director of Youth Ministries
E-Mail:

Jay joined the team in September 2016. He received his undergrad in political science from Hope College in 2009 before being called into vocational ministry. He received his M.Div. from Western Theological Seminary in 2013. Jay has a background in both Christian education as well as campus ministry, serving first at Grand Valley State and then at Hope College before making the shift into chaplaincy at a small Christian school in Ann Arbor. It is Jay's hope that by building a strong foundation in the faith of our students that we will be able to raise up a generation with a passion and desire to follow Jesus Christ wherever He may lead.
In his spare time, Jay enjoys both playing and watching sports, listening to and playing music, drinking good coffee, and broadening his knowledge and understanding of scripture. He resides in Saline with his wife Mallory, two children, Ira and Thea, and dog, Rosie.
Pilar Graden
Administrative Secretary
E-Mail: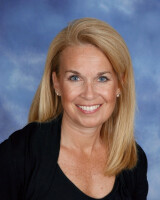 Michelle Grill
Financial Secretary
E-Mail:

Michelle has attended FUMC Saline since 1993. She has a business/accounting degree from Hope College and worked in commercial lending for 12 years before becoming a stay-at-home mom in 2004 after having twins. Michelle has been the part-time financial secretary since 2011. If you visit church during the week, she will be the first to greet you from her office. Michelle and her husband, Jeff have four children - Kyle, Ryan, Emma, and Evan. When they are not attending soccer games, basketball games, or gymnastics meets, they love to travel and spend summer weekends at their family cottage in the Irish Hills.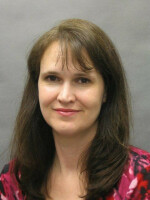 Jill Trokey
Office Assistant
E-Mail:

Jill serves as part-time Office Assistant and has been a member of FUMC Saline since 2011. Jill has volunteered in several capacities including Lay Leadership Committee and Communion Steward. Jill and her husband Tim have two adult children.