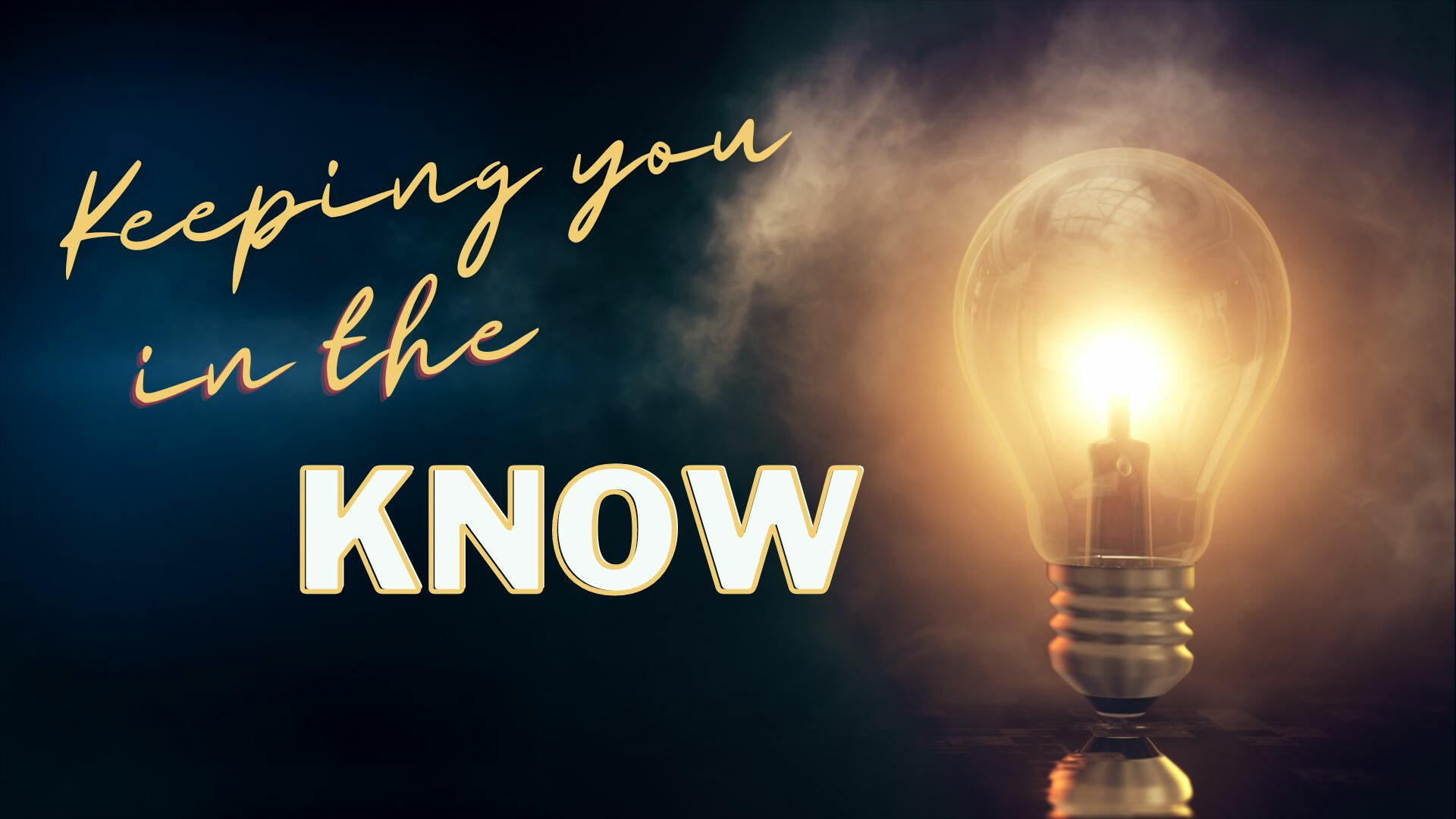 May 14, 2023
05.12.23

|

Weekly Announcements

| by

Pilar Graden

Golden Cross Sunday Golden Cross Sunday offerings are used for health and welfare ministries solely in the Michigan Conference and have included the Chelsea Retirement Home, Methodist Children's Home and Michigan Area Camping. There are envelopes in the pew racks for your offering. Thank you!

Congratulations 2023 Confirmation Class Congratulations to Sorin Bleed, Skyler DeVaul, Tommy Hafer, Claire Oberski, Anderson Ross, Landon Stukey, and Jack Wilczynski. See pictures of our newest members on the board across from the church office.

Volunteer One Sunday Per Month Interested in serving your church but don't have a lot of time? A vital ministry at FUMC Saline, worship tech, needs a few adult volunteers. We'd like to have you volunteer one Sunday per month helping with sound, lights, and live stream cameras on Sunday mornings, once you are trained. Contact Sarah Hafer,

JOY Fellowship is simply lunch and good fellowship! Join us on Thursday, May 18 at noon. Joe will be grilling! A donation of $5 is suggested.

High School Mission Trip to Nashville needs an adult (18+) male chaperone. If you would like to spend a week serving the city with our students on June 25-July 1, all expenses paid and all organizing done, talk to Trish ASAP!

College/Trade School Graduates Ryan Sutherland has graduated Cum Laude with a Bachelor of Science in Resort and Attraction Management from Bowling Green State University. If you have a family member who has completed a post high school degree or certification, please let us know so we can recognize them! Call the church office, 429-4730.

Summer Worship Schedule On June 11 our "Summer in the Spirit" worship schedule begins. There will be one worship service at 9:30 am, with a rotation of special features each week such as breakfast before worship, outdoor worship, and special music. Watch for the schedule in the June newsletter.

Little Town play place will be built this summer in our Education Wing. This drop in play area will serve preschool children and caregivers in a setting to encourage the imagination. We will also be remodeling the Ed Wing classrooms for Sunday Schools and programming. This church wide project needs YOU! Sign up sheets for volunteers are in the foyer with a variety of roles. All directions, materials, and plans will be provided. See Trish with any questions.

End of the Year Children & Student Ministry Celebrations! May 21 will wrap our school year programs for children and students. Cross Training Sunday School will host a Magic Show and games for all ages & families at 10:15am. Grades 7-12 will have a Pajama Prom. Join us!

First Quarter Financial Update was published in the May 1 newsletter. You may find the newsletter on our website, www.fumc-saline.org, the link is at the bottom of the home page.