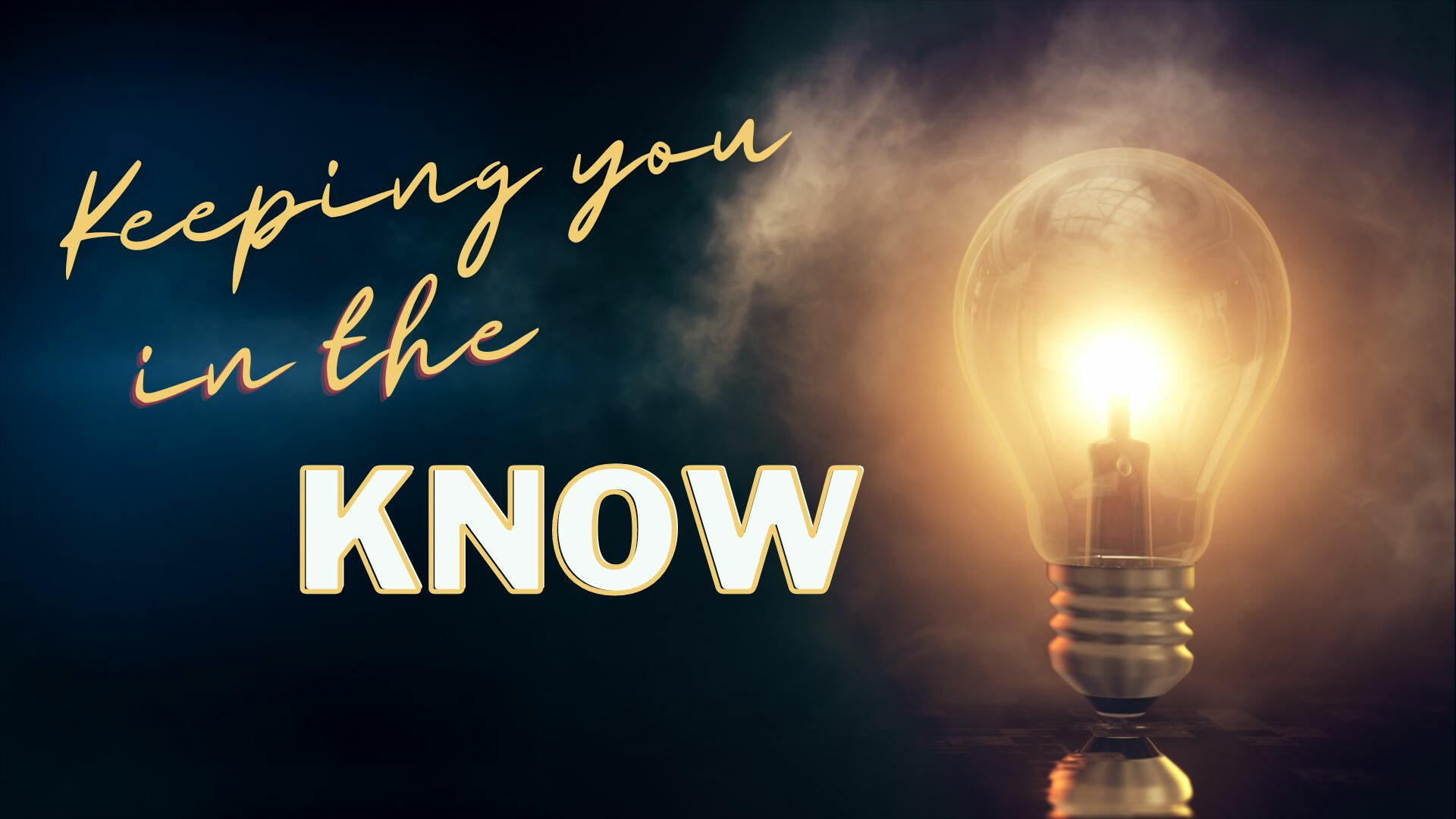 November 6, 2022
11.04.22

|

Weekly Announcements

| by

Pilar Graden

For All Saints Day today anyone who has lost someone special at any time is welcome to pin a bell on our unique remembrance banner in the narthex.

Blood Pressure Checks are offered in the Oasis Room today between services.

Earn. Save. Give. Today we continue our 4-week Generosity Series. If you would like to engage in the study based on Rev. James Harnish's book, "Earn. Save. Give. Wesley's Simple Rules for Money", beyond Sunday morning worship, it is not too late to join one of our classes: Sundays, in-person at 10:15 am in Room E, and hybrid (in-person & Zoom) classes Tuesdays 10:00 am & 6:00 pm in Room E. Sign up or call the office to join. Books are $13.00, for sale in the lobby. Plan on attending our all-church Celebrating Generosity Potluck Saturday, November 19, 6:00 pm! Sign up at the Opportunity Wall for the potluck and note the dish you will bring. Thank you.

Fiorire Soloists Autumn Piano Concert featuring our very own Eun Young Lee and her friends; Minji Kim and Hyerim Lee TODAY at 3:00 pm here at FUMC Saline. All are welcome, bring a friend or two! FREE admission.

Christmas Greens Sale The Missions Committee is selling wreaths, grave blankets, grave pillows, and cedar garland for the holidays. Orders are due today at noon. Forms are at the Opportunity Wall. See Nate Lampman with questions.

Kids Coalition Food Packing Event Next Sunday, November 13, 1:00 pm we will host a food packing event by the Kids Coalition Against Hunger. Bring a friend! There are jobs for all ages and abilities.

SASS Thanksgiving Food Baskets Pick up a flyer listing items for Thanksgiving food baskets requested by Saline Area Social Services at the Opportunity Wall. Baskets and gift cards are due Sunday, November 20 by noon. Thank you!

Operation Christmas Child A limited number of boxes are available in the narthex. Packed boxes are due on Sunday, November 13 with $10 shipping per box.

Cinnamon Rolls UWF is having a pre-order and pre-pay only cinnamon roll sale on Sunday, November 20. Prices have increased slightly due to the rise in the cost of ingredients. Proceeds will go toward Lake Louise & U.P. mission trips. Order online (FORMS page)or in person using the blue order envelopes at church. Orders are due by noon on Tuesday, November 15.

Christmas Decorating Sign up for Christmas Decorating! We need some strong help to bring the decorations out of attic storage on Saturday, November 19 at 9:00 am. We will have a church decorating party on Tuesday, November 22 beginning at 5:00 pm. We also have jobs that can be done on your personal schedule. Please sign up at the Opportunity Wall to help out.

Stephen Ministry A new class is forming for people who would like to become volunteers in our Stephen Ministry program. Classes will begin after the first of the year. If you're interested in this opportunity to serve, please contact: Bobbe Hinsman, or call (734) 429-0716. I will be glad to answer questions you may have.

PRAYER LIST

Prayer Concerns - John, Tracy, Brandon & Sarah Payeur, Pat Arnold, Lizzie Quintero Burgueno's family, Jeanne Hess, Peg Gunnesch, Neil & Joann, Gloria, Daniel, Lorraine, Steve, Jackie, Joe, safe travel, recovery following surgery.

Praises - The birth of a daughter, Claire, to Greg & Selena Beers.

Continue to pray for - Doug Cogger, Rachel Woods, Emery Harmer, Julie O'Keefe, Bill Doren, Muffy Largin, Robert Barnes. Military: Erik Maddock, Ben Herrick.

Homebound/Special Living - Naomi Woods, Betty Sellers, Nancy Jedele, Vera Bennett, Virginia Sherman, Pat Peterson, Doris Sekerka, Doug Beard, Wilma Heggaton, Elizabeth Katz, Zella Polliey.