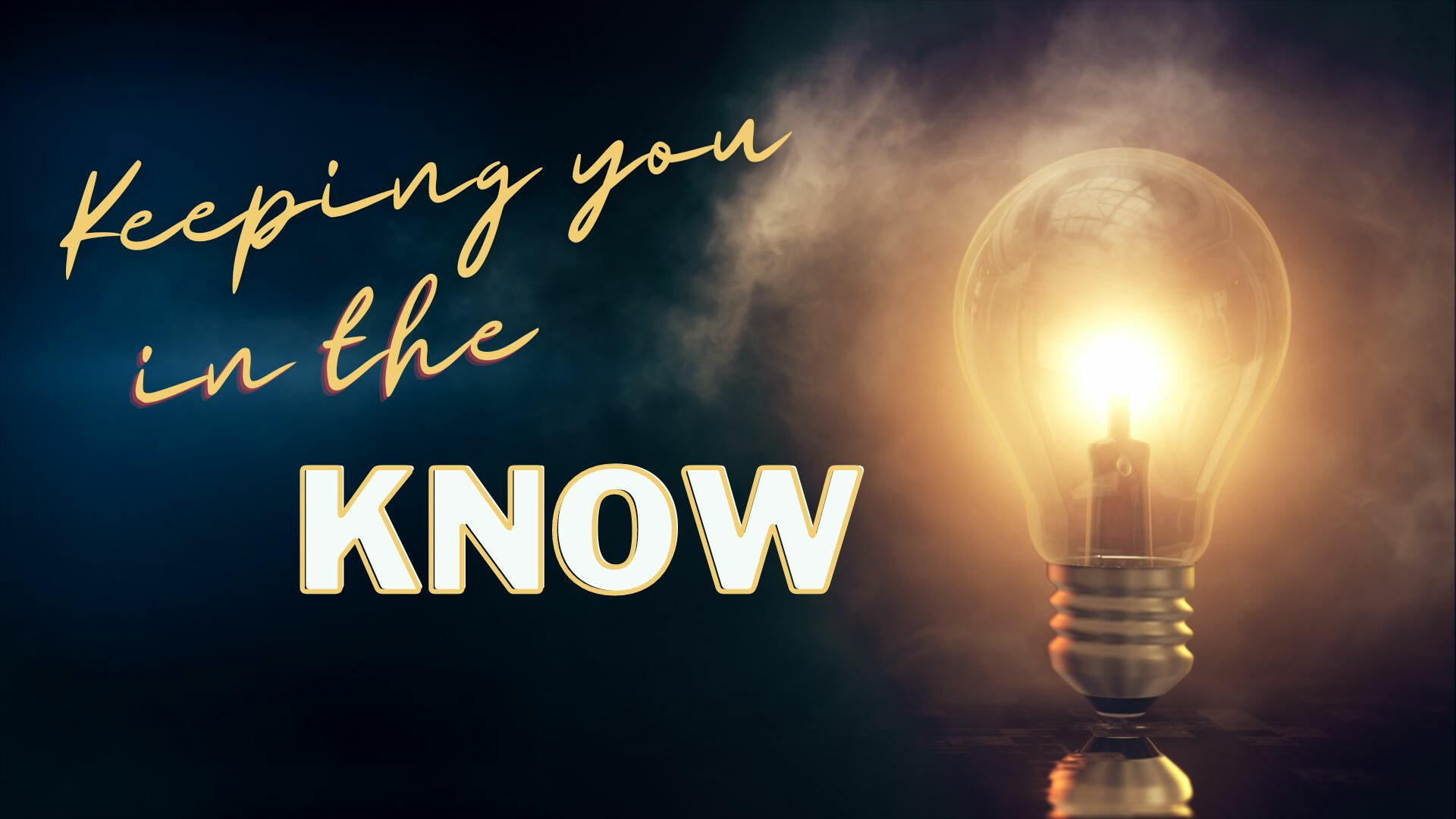 September 18, 2022
09.16.22

|

Weekly Announcements

| by

Pilar Graden

Click MORE for our Fall Christian Education Brochure listing our children, student and adult classes.

Christian Education Classes Classes begin today at 10:15 am, see you there!

The Underground Our fall kickoff is tonight, 5:30-7:00 pm. Student and parent meeting is 5:30-6:00 pm. Contact Trish if you have questions.

Children in Worship Children are welcome in our worship services, it is exciting to see the signs of growth in our congregation. We offer families several options during worship services:

Birth-Age 3: Nursery Care is located in the Education Wing, Room J by trained staff. Pagers are given in case parents need to be reached.

Ages 3-5: Our Prayground is a quiet activity center in the sanctuary where parents are asked to sit and supervise their children.

Ages 6+: Activity Bags are located in the back of the sanctuary for each age. Children are encouraged to grab one and take it to their seats.

All Ages: The Oasis Room, a peaceful room to see and hear worship from a separate space off the foyer. Ideal for a sensory break, cry room, or nursing.

Heritage District Gathering You're invited to our UMC District gathering at Dixboro UMC for food, fun, fellowship & live music on September 18 from 3:00-5:00 pm. Bring a chair or blanket. Dixboro UMC is at 5221 Church Rd, Ann Arbor.

Mission Focus for September: Readers to Leaders This program will benefit the Liberia Scholarship Program and the Michigan Conference's Children Defense Fund (CDF) Freedom Schools Program, two ministries that encourage and support children's education. Envelopes are in the pew racks.

Director of Caring Ministries We are looking to hire a part-time Director of Caring Ministries. Contact the church office at 734-429-4730 with questions.

Focus and Flexibility Focus and Flexibility resumes on Wednesdays 7:00 to 8:00 pm via Zoom, beginning September 21. Focus and Flexibility is a one hour modified yoga and stretching/strengthening program that can be done from the comfort of your living room. Exercises can be modified as needed and can be performed sitting or standing as preferred or able. Please join us, all ages and fitness levels are welcome. Classes are facilitated by Carolyn Minnette, PT, any questions call 734-944-0068. If you are new to the class, call the church office to be included on the Zoom invitation.

Men's Bible Study All men of the church are invited to attend the men's bible study, held the last Thursday each month in Christler Hall, 7:00 - 8:00 pm. This month we meet on Thursday, September 29. Bring your bible!

Cinnamon Rolls United Women in Faith (UWF) is having a pre-order and pre-pay only cinnamon roll sale on Sunday, October 9! All proceeds will go toward missions of UWF & the Community Care Committee. Go to the FORMS page to order online or in person using the blue order envelopes at church. Orders are due by noon on Tuesday, October 4. FORMS PAGE

Heritage District Lay Servant Classes Information about the UMC Certified Lay Servant program and Fall 2022 classes is at the Opportunity Wall now! Classes are free for Heritage District registrations. Registration deadlines and class dates are quickly approaching, pick up information today!