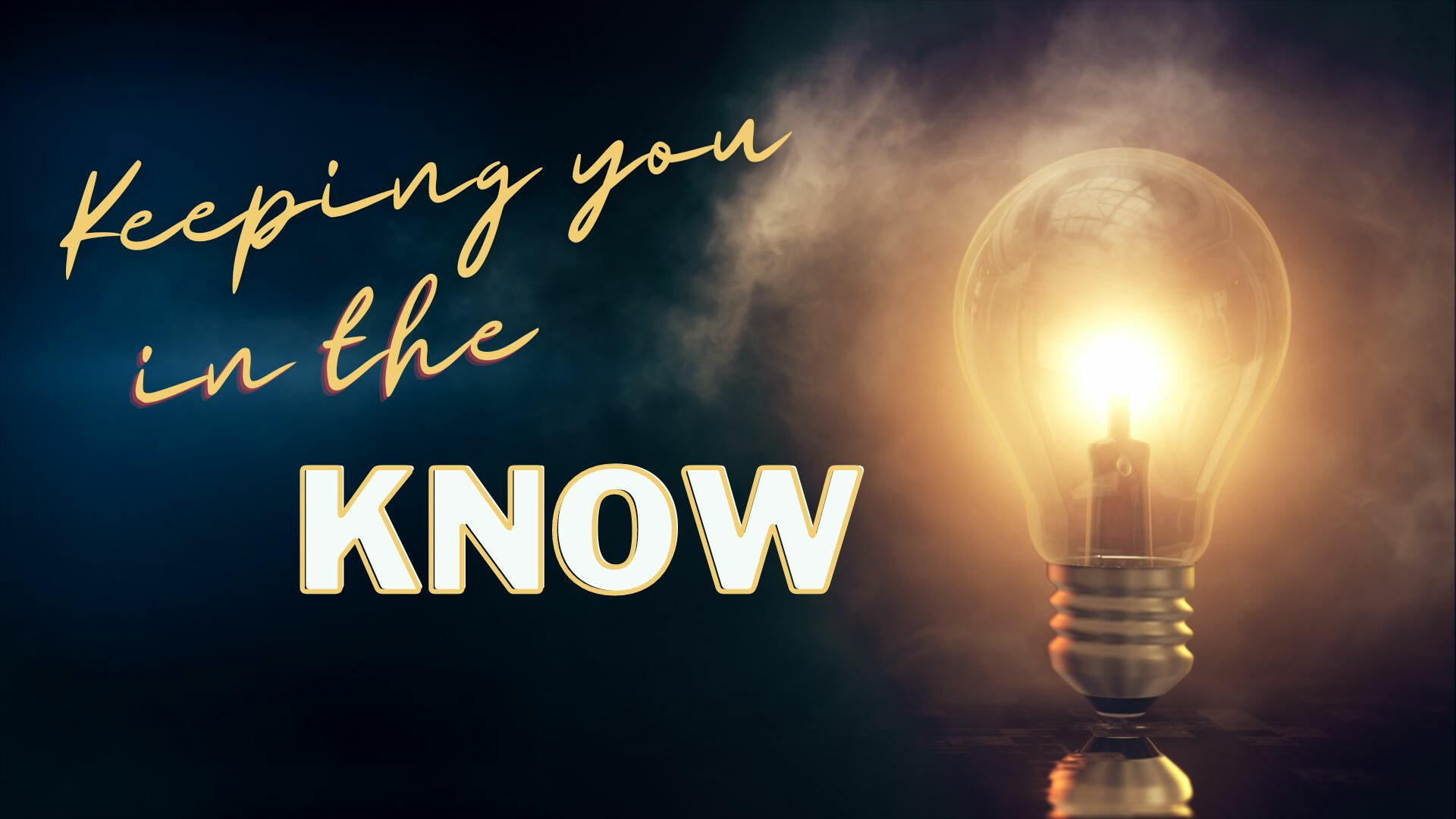 September 25, 2022
09.22.22

|

Weekly Announcements

| by

Pilar Graden

Click MORE for our Fall Christian Education Brochure listing our children, student and adult classes.

NAMI Faith Group NAMI Faith Group meets twice a month, the 2nd and 4th Tuesday. The 2nd Tuesday meetings are via Zoom. The 4th Tuesday (Sept. 27 this month) is a hybrid meeting, allowing participants to meet via Zoom or in person in Room A. Both meetings are from 7- 8:30 pm. We combine scripture lessons and a sharing time to promote support and spirituality in mental health. The group is open to adults living with a mental health diagnosis and to anyone who wants to learn how to better support those living with a condition. Drop in attendance. Friends welcome. NAMI leaders encourage in person participants to be vaccinated, consider masking and refrain from attending if you have any COVID symptoms. If you have questions call 734-429-4730. For info about other National Alliance of Mental Illness (NAMI) classes and support groups visit namiwc.org. 

Women's Reset Retreat Saturday, October 8, 9:00 am-12:30 pm. Save the date!

JOY Fellowship This month we meet for lunch and fellowship on the 2nd Thursday, October 13. Anyone 55+ is welcome to join us for our Halloween themed lunch.

UMW Hannah Circle We will meet on Monday, October 3, in Room C to discuss the book Dangling: I may have cancer but cancer doesn't have me. Wednesday, October 5, both Hannah and Susannah circles will meet at the new SASS location at 1259 Industrial, Saline, behind Wood Duck Business Park. Bring a food pantry donation.

Pastor Amy's Out of Office Hours Join Pastor Amy at Brewed Awakenings the 2nd & 4th Wednesdays from 10:00 - 11:30 am for casual conversation and coffee.

Mission Focus for September: Readers to Leaders This program will benefit the Liberia Scholarship Program and the Michigan Conference's Children Defense Fund (CDF) Freedom Schools Program, two ministries that encourage and support children's education. Envelopes are in the pew racks.

Director of Caring Ministries The church is looking to hire a part-time Director of Caring Ministries. Contact the church office at 734-429-4730 with questions.

Focus and Flexibility is Back! We meet Wednesdays 7:00 to 8:00 pm via Zoom. Focus and Flexibility is a one hour modified yoga and stretching/strengthening program that can be done from the comfort of your living room. Exercises can be modified, all ages and fitness levels are welcome. Classes are facilitated by Carolyn Minnette, PT, any questions call 734-944-0068. If you are new to the class, call the church office to be included on the Zoom invitation.

Men's Bible Study All men of the church are invited to attend the men's bible study, held the last Thursday each month in Christler Hall, 7:00 - 8:00 pm. This month we meet on Thursday, September 29. Bring your bible!

Cinnamon Rolls United Women in Faith (UWF) is having a pre-order and pre-pay only cinnamon roll sale on Sunday, October 9! All proceeds will go toward missions of UWF & the Community Care Committee. Order online by going to the forms page or in person using the blue order envelopes at church. Orders are due by noon on Tuesday, October 4.

Heritage District Lay Servant Classes Information about the UMC Certified Lay Servant program and Fall 2022 classes is at the Opportunity Wall now! Classes are free for Heritage District registrations. Registration deadlines and class dates are quickly approaching, pick up information today!

Prayer Concerns - Pat Aungst, Lee Ann Redies, Madelon Possley, Al Dean, Doug Cogger, Dennis Hintz, Ellen, safe travel.

Sympathies - Eileen Riggs & family on Bill Riggs' passing. Connie Tracy & family on Bud's passing.

Praises - Ed & Marian Groom's grandson has graduated from U.S. Marines boot camp.

Continue to pray for - Rachel Woods, Emery Harmer, Julie O'Keefe, Bill Doren. Military: Erik Maddock, Ben Herrick.

Homebound/Special Living - Naomi Woods, Betty Sellers, Nancy Jedele, Vera Bennett, Virginia Sherman, Pat Peterson, Doris Sekerka, Doug Beard, Wilma Heggaton.

Prayer Quilt - Please say a prayer and tie a virtual knot for our friend, Pat Aungst.